A Workbook for Tennessee Farm Families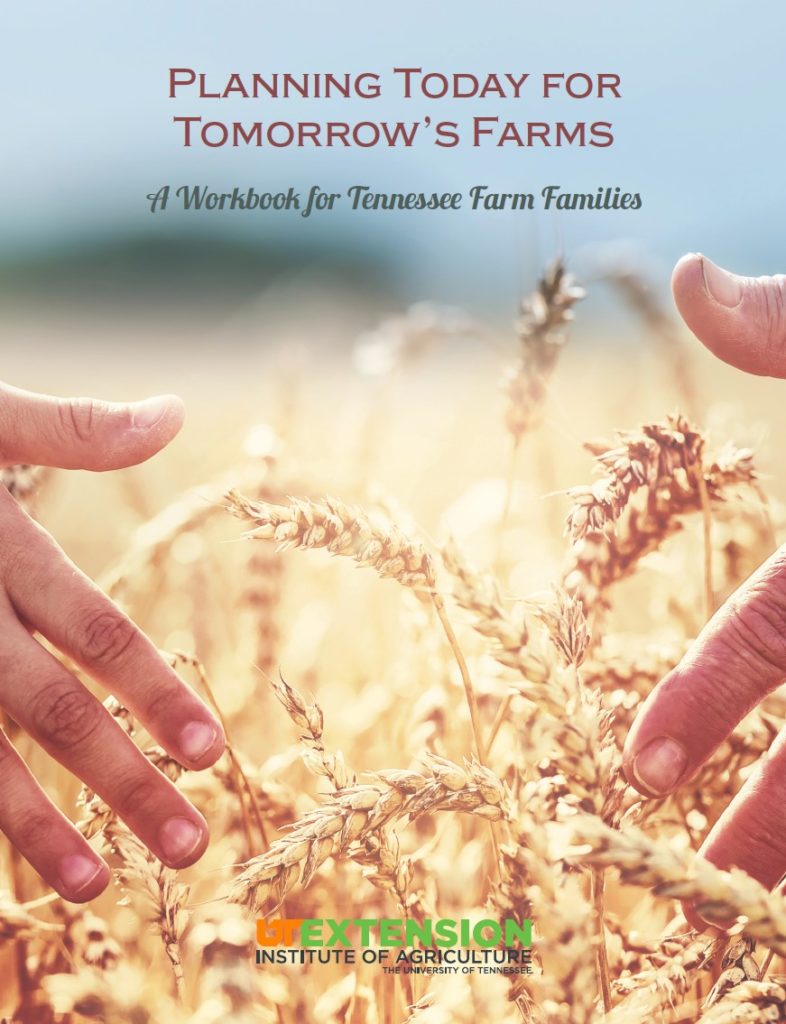 The objective of this workbook is to provide readers with a basic guide to farm and forest succession planning concepts and processes. This workbook seeks to prepare readers to effectively search for and use the appropriate professional services required for the development of an effective farm succession plan.
Throughout, this workbook assumes that the farm transfer will take place between two families, related or unrelated, and that their business relationship will continue over an extended period. However, the information contained in the manual is applicable to a wide range of situations.
Successful farm succession planning requires a comprehensive approach that involves all of the planning categories discussed below. Given the potential for each chapter to be used independently, some information may be reiterated in other chapters. Lastly, this manual is meant to be used in conjunction with the website farmlandlegacy.tennessee.edu where additional references and information on upcoming conferences and training will be provided.
Chapter 1 Why Succession Planning?
This chapter introduces the basic concept of succession planning and provides insight as to why succession planning is so important to farm families and Tennessee's agricultural
Chapter 2 The Family Discussion
This chapter examines the critical importance of communication in the farm succession process.
Chapter 3 Taking Stock of Your Estate
This chapter guides the process of generating records for succession planning, as well as those needed for improved decision making.
Chapter 4 Business and Organizational Structure
This chapter presents the various options for structuring a farm or family business and describes the factors that should be considered in choosing a particular structure, including how the structure fits into a succession plan.
Chapter 5 Estate Planning Tools
This chapter covers wills, trusts, powers of attorney and other documents and information for developing an estate plan to transfer assets to the next and future generations.
Chapter 6 Finding and Working With Professionals
This chapter provides guidance on identifying, choosing and working with professionals, such as attorneys and accountants, to formulate and execute a succession plan.
Chapter 7 Retirement Planning Realities and Resources
This chapter presents available options and emphasizes the need to plan properly for retirement.
Chapter 8 Glossary
This section provides definitions for key words found throughout the workbook.