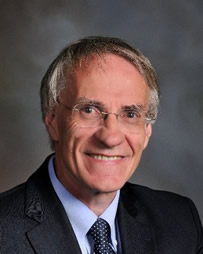 David M. Kohl, Ph.D.
Professor Emeritus, Virginia Tech
Dr. Dave Kohl is an academic Hall of Famer in the College of Agriculture at Virginia Tech, Blacksburg, VA. Dr. Kohl has keen insight into the agriculture industry gained through extensive travel, research, and involvement in ag businesses. He has traveled nearly 10 million miles; conducted more than 7,000 presentations; and published more than 2,500 articles in his career. Dr. Kohl's wisdom and engagement with all levels of the industry provide a unique perspective into future trends.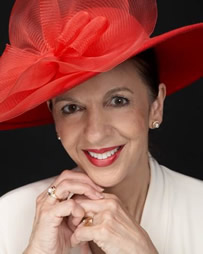 Anne McKinney, Attorney
McKinney and Tillman, P.C.
Anne M. McKinney has over 40 years of legal and tax experience. Anne practices in the areas of probate, trusts and wills, nonprofit and charitable organizations, taxation, business formation, and planning.
Anne is a Fellow in the prestigious American College of Trust and Estate Counsel (ACTEC). She has served for several years as an Adjunct Professor of Law in Estate Planning and Wealth Transfer Tax at the University of Tennessee College of Law, and as an Adjunct Professor at the University of Tennessee Undergraduate School.
Before opening her own firm in 1992, Anne practiced law in Knoxville for six years and previously served as an Estate and Gift Tax Attorney with the Internal Revenue Service for ten years.
Anne received her undergraduate degree from Duke University, magna cum laude, and earned her law degree from the University of North Carolina School of Law.
The Best Lawyers in America® lists Anne in the trusts and estates category; in fact, she was named the top attorney in trusts and estates in the East Tennessee area for the year 2019. Anne has also been named one of the top wills and estates attorneys in CityView magazine's annual poll of Knoxville-area attorneys.
In her "spare time," Anne is a sought-after speaker and seminar leader. With her unique blend of practical experience, intelligence, music, and humor, she educates, encourages, and entertains audiences nationwide.
As a member of the National Speaker's Association, Anne enjoys a busy public speaking schedule and presents highly entertaining and informative speeches on topics that include:
Probate and trust administration
Avoidance of probate
Estate and tax planning
Ethics
Asset protection
Motivation
Women's issues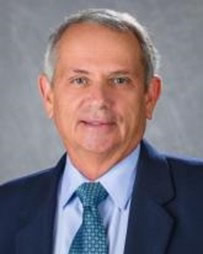 Steve Isaacs, Ph.D.
Professor, Agricultural Economics
University of Kentucky
Steve Isaacs serves the University of Kentucky College of Agriculture, Food and Environment as an Extension Professor in Agricultural Economics, Co-Director of the Kentucky Agricultural Leadership Program, and Director of the UK Income Tax Seminar Program. His mission is to communicate sound economic and management principles to diverse audiences in a way they can all understand.
Steve has been at the University of Kentucky since 1992. He has a BS ('76) and PhD ('92) from the University of Tennessee. He grew up on a hill-side farm in Johnson County Tennessee, managed a commercial farming operation for nine years prior to graduate school, and continues to manage a diversified family farm in Nonesuch, Kentucky with his wife, Geri, and son, Ben.
He has over 250 print and electronic publications and has conducted over 800 Extension educational programs. He teaches Ag Management Principles and Human Resource Management to
about 130 students at UK each spring semester, and is active in undergraduate curriculum development and student advising.
Steve has received Extension and teaching awards at the state, regional, and national level. He has international farm management travel experience in Africa, Europe, New Zealand, and South America. He has chaired both the Southern and North Central Farm Management Extension committees and served on the national FFA Farm Business Management committee. He also served as the Assistant Director for Community and Economic Development for UK's Cooperative Extension Service.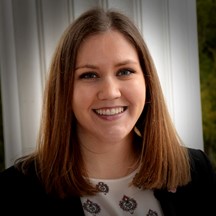 Laura Vaught, Attorney
Kious, Rodgers, Barger, Holder & King, PLLC
Lawyers Land and Title Services, LLC
Laura L. Vaught is an associate attorney who practices in the areas of real estate, business, estate planning, probate, and agriculture. Prior to joining KRBHK, she was a Tennessee Governor's Management Fellow. As a Governor's Fellow, Laura worked in the Department of Agriculture on agribusiness and rural development initiatives and in the Department of Environment and Conservation in the Office of General Counsel and the Commissioner's Office. She holds a J.D. with a business transactions concentration from the University of Tennessee College of Law, a Master's Degree in Agricultural Communications from Texas Tech University, and a Bachelor's Degree in Agriculture from Tennessee Tech University.
Laura is a Rutherford County native who grew up in Lascassas and currently resides in Milton. Laura enjoys working on her small farm, gardening, cooking and baking, reading, spending time with her family, and traveling.
Professional Associations & Community Involvement
Adjunct Professor, University of Tennessee College of Law
Legal Columnist, Tennessee Cattle Business
Rutherford and Cannon County Bar Association
Tennessee Bar Association
Board Member, Beesley Animal Foundation
Board Member, Journeys in Community Living
President, Tennessee Tech Foundation for Agriculture
American Agricultural Law Association
Tennessee Farm Bureau, Rutherford County Farm Bureau and Young Farmers & Ranchers
Leadership Rutherford Graduate, 2020